The Dia Pas System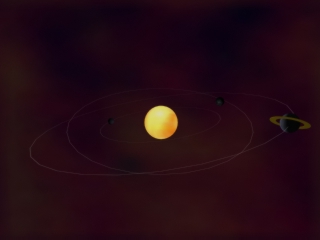 SYSTEM NAME: Dia Pas System

STAR NAMES: Dia (Yellow-white mature star)

AGE: 4 billion years

GOVERNMENT: Rebel Squadrons/New Republic


The Dia Pas System was discovered during the first exploration of the Cadrel Expanse by Old Republic survey teams. Like most of the systems in the Cadrel Expanse it is heavily rich in mineral resources and is an excellent mining prospect. The system orbits around a G2 type star.


During the battles of the Cadrel Expanse Conflict, the Emperor's Hammer Strike Fleet made its initial appearance in the war here, causing the forces of the Rebel Squadrons much chaos through swift hit and fade tactics. This caused the Rebel Squadrons' bunkering of the system to be very sparse and unorganized, but still successful. The RS continues to patrol the system.




PRIMARY MILITARY SYSTEM FACILITIES




None



PRIMARY CIVILIAN SYSTEM FACILITIES




Assorted Mining Platforms (Morba)

The following sections provide the physical and social characteristics for each of the significant planetary bodies in the Dia Pas System:



Dian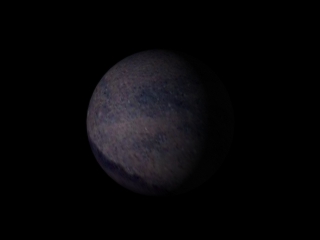 Dian is without a doubt an uninhabitable planet for humanoids. Because of the planet's close proximity to its star, it is always experiencing extremely high temperatures and rapid fluctuations in its magnetic field. The planet contains an excellent mineral vein, but its hellish conditions would making mining difficult for any mining conglomerate.

PLANET NAME: Dian
FUNCTION: None
TYPE: Volcano
RADIUS: 5,798 km
DISTANCE FROM STAR (AUs): .33
AXIAL TILT: 0°
SEASONAL CHANGES: Extreme
ORBIT: Circular
PLANETARY WEATHER: Extreme
TEMPERATURE: Hot (50° to 100°C)
ATMOSPHERE: Dangerous, Type IV (Not breathable without Oxygen supplementation devices)
GRAVITY: Light (0.38 of standard)
TERRAIN: Craters, canyons, rock formations
LENGTH OF DAY: 59 Standard Hours
LENGTH OF YEAR: 88 Standard Days
MOON(S): None
SENTIENT SPECIES: None
STARPORT: None
POPULATION: None
GOVERNMENT: None
TECH LEVEL: None
MAJOR EXPORTS: None
MAJOR IMPORTS: None



PRIMARY MILITARY FACILITIES




None



PRIMARY CIVILIAN FACILITIES




None



Ellor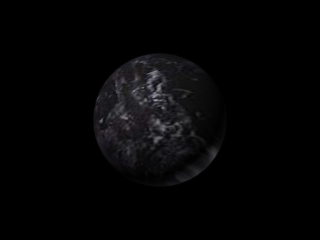 Ellor is a planet of indifferent characteristics. It is a habitable planet with a stable atmosphere, but the terrain consists mostly of tundra. The weather is cold, but bearable for most humanoid life forms. Because the planet consists mostly of tundra, the longest season is winter and Ellor's waterways are frozen the majority of the planet's year. The vegetation includes ground hugging shrubs and other warmth preserving forms including graminoids and rosettes that can survive the surface's permafrost. Unlike the majority planets in the Cadrel Expanse, it has no significant mineral deposits.

PLANET NAME: Ellor
FUNCTION: None
TYPE: Terrestrial
RADIUS: 13,500 km
DISTANCE FROM STAR (AUs): 1.92
AXIAL TILT: 9° (Moderate)
SEASONAL CHANGES: Mild to Moderate
ORBIT: Circular
PLANETARY WEATHER: Tundra
TEMPERATURE: Temperate (-45° to 20°C)
ATMOSPHERE: Type I (Breathable)
GRAVITY: Standard (1.03 Standard)
TERRAIN: Tundra, mountains
LENGTH OF DAY: 21 Standard Hours
LENGTH OF YEAR: 345 Local Days
MOON(S): None
SENTIENT SPECIES: None
STARPORT: None
POPULATION: None
GOVERNMENT: None
TECH LEVEL: None
MAJOR EXPORTS: None
MAJOR IMPORTS: None



PRIMARY MILITARY FACILITIES




None



PRIMARY CIVILIAN FACILITIES



None



Morba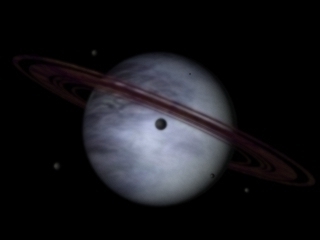 As a gas mining prospect, it is immense. Its 22 moons offer ample mining prospects of their own and places to set up any kind of mining operation. The rings around the planet are a navigational hazard, but could also serve for hidden bases or outposts. The planets strong magnetic field makes close approach in un-shielded craft very dangerous.

PLANET NAME: Morba
FUNCTION: Mining
TYPE: Gas
RADIUS: 21,000 km
DISTANCE FROM STAR (AUs): 3.67
AXIAL TILT: 3° (slight)
SEASONAL CHANGES: None
ORBIT: Circular
PLANETARY WEATHER: None
TEMPERATURE: Frigid (-125° to -20°C)
ATMOSPHERE: None
GRAVITY: Heavy (1.77 Standard)
TERRAIN: None
LENGTH OF DAY: 36 Standard Hours
LENGTH OF YEAR: 635 Local Days
MOON(S): Morba I to Morba XXII (22 total)
SENTIENT STARPORT: New Republic Class
POPULATION: 4,000
GOVERNMENT: New Republic
TECH LEVEL: Space/New Republic
MAJOR EXPORTS: Natural gases
MAJOR IMPORTS: Foodstuff, Mining technology



PRIMARY MILITARY FACILITIES




None



PRIMARY CIVILIAN FACILITIES




Assorted Mining Platforms



The Cadrel Expanse Conflict:

The Battle for the Dia Pas System
Victor: Rebel Squadrons
Final Standings: Weeks 9 through 11



Originally compiled by Jared Fallick/ Rahj Tharen of the Rebel Squadrons and SA Phoenix Berkana of the Star Vipers - May 23, 2001.