The Titiana System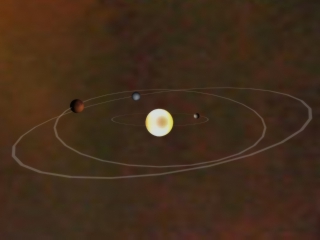 SYSTEM NAME: Titania System

STAR NAMES: Titania (Yellow-white mature star)

AGE: 4 billion years

GOVERNMENT: Rebel Squadrons/New Republic


The Titania System is located on the edge of the Cadrel Expanse and sits on the inside of the old border of Imperial Space. After the initial skirmishes that started the Cadrel Expanse Conflict, the Titania System was the first significant battle site. In these small battles, the forces of the Rebel Squadrons were able to gain a foothold, drive the fleets of the Imperial factions out, and now continually patrol the planets in the system. Although Titania's planets do not have the amount of mineral deposits that its brother and sister systems in the Expanse have, it is a stable and possibly useful system, but with no sentient life.



PRIMARY MILITARY SYSTEM FACILITIES




None



PRIMARY CIVILIAN SYSTEM FACILITIES




Assorted Mining Platforms (Demetrius)

The following sections provide the physical and social characteristics for each of the significant planetary bodies in the Titania System:



Thisbe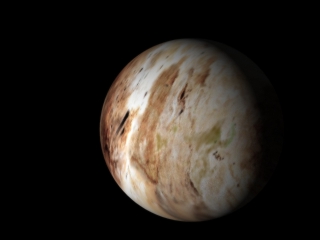 A bland world, Thisbe does not provide much in the way of extremes. Temperatures on the planet are within acceptable ranges for many humanoids, but the atmosphere is filled with sulfuric gas that is poisonous to many life forms. The planet does not support any vegetation, and has a curious sort of lake of yellow liquid in the middle of the main continent, which can be seen from orbit. Because of the harmful atmospheric gases and lack of vegetation, Thisbe has yet to be colonized or produce any sentient life.

PLANET NAME: Thisbe
FUNCTION: None
TYPE: Terrestrial
RADIUS: 4,878 km
DISTANCE FROM STAR (AUs): .83
AXIAL TILT: 0°
SEASONAL CHANGES: Moderate
ORBIT: Circular
PLANETARY WEATHER: Moderate
TEMPERATURE: Temperate (-15° to 50°C)
ATMOSPHERE: Dangerous, Type IV (Not breathable without Oxygen supplementation devices)
GRAVITY: Light (0.38 of standard)
TERRAIN: Craters, canyons, rock formations
LENGTH OF DAY: 59 Standard Hours
LENGTH OF YEAR: 88 Standard Days
MOON(S): None
SENTIENT SPECIES: None
STARPORT: None
POPULATION: None
GOVERNMENT: None
TECH LEVEL: None
MAJOR EXPORTS: None
MAJOR IMPORTS: None



PRIMARY MILITARY FACILITIES




None



PRIMARY CIVILIAN FACILITIES




None



Lysander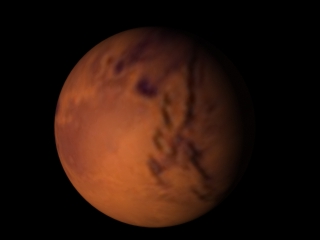 Unlike Thisbe, Lysander is a habitable world. But it is not completely a pleasant one to standard human aesthetics. Mostly a desert world with scattered oasis's, Theseus maintains uncomfortably, but not dangerously, high temperatures year round. Several hardy forms of plant, insect, and reptilian life live on the world. Lysander has yet to be colonized by spacefaring humanoids.

PLANET NAME: Lysander
FUNCTION: Agriculture/Mining/Habitation
TYPE: Terrestrial
RADIUS: 10,500 km
DISTANCE FROM STAR (AUs): 1.46
AXIAL TILT: 12° (moderate)
SEASONAL CHANGES: Mild to Moderate
ORBIT: Circular
PLANETARY WEATHER: Temperate
TEMPERATURE: Temperate (-15° to 42°C)
ATMOSPHERE: Type I (Breathable)
GRAVITY: Standard (1.09 Standard)
TERRAIN: Desert
LENGTH OF DAY: 18 Standard Hours
LENGTH OF YEAR: 469.3 Local Days
MOON(S): None
SENTIENT SPECIES: None
STARPORT: None
POPULATION: None
GOVERNMENT: None
TECH LEVEL: None
MAJOR EXPORTS: None
MAJOR IMPORTS: None



PRIMARY MILITARY FACILITIES




None



PRIMARY CIVILIAN FACILITIES




None



Demetrius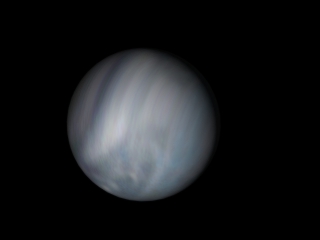 The final planet in the Titania system, Demetrius is a small gas world. A dense atmosphere keeps swirling gases locked in. Although the dayside is much too hot for current technology to withstand, the planet has a very slow rotation which means it is possible for a platform or orbiting ship to stay on the night side indefinitely. This might be invaluable information for an organization that decides to mine the natural gases the planet.

PLANET NAME: Demetrius
FUNCTION: Mining
TYPE: Gas
RADIUS: 7,000 km
DISTANCE FROM STAR (AUs): 1.97
AXIAL TILT: 1° (slight)
SEASONAL CHANGES: None
ORBIT: Circular
PLANETARY WEATHER: None
TEMPERATURE: Frigid-Hot
ATMOSPHERE: None
GRAVITY: Light (0.55 Standard)
TERRAIN: None
LENGTH OF DAY: 1876 Standard Hours
LENGTH OF YEAR: 2.1 Local Days
MOON(S): None
SENTIENT STARPORT: New Republic Class
POPULATION: 3,000
GOVERNMENT: New Republic
TECH LEVEL: Space/New Republic
MAJOR EXPORTS: Natural gases
MAJOR IMPORTS: Foodstuff, Mining technology



PRIMARY MILITARY FACILITIES




None



PRIMARY CIVILIAN FACILITIES




None



The Cadrel Expanse Conflict:

The Battle for the Titania System
Victor: Rebel Squadrons
Final Standings: Weeks 6 through 8




Originally written and complied by Jared Fallick/ Rahj Tharen and David Parnell/ Dave Trebonious-Astoris of the Rebel Squadrons - May 23rd, 2001.